Well, it's that time of the year again, where the lanes are filled with roses and the air is empowered with the scent of love. It doesn't matter if you are single or committed this Valentine's day, this is a day for love. However, if you are single, we have jotted down a few instances to which you can totally relate this Valentine's day.
#1. If you are single you will probably get hugged by your friend
Let's be honest, the only hug you will get is from your bestie who is most likely to be single as well.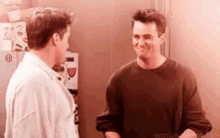 #2. The only day when you will remember romantic movies
Even if you are not a big fan of romantic movies, this is one day when you would feel like binge watching romantic movies the whole day.
#3. Your playlist will be filled with romantic songs
Every minute, every second, you just want to drench yourself in your favourite romantic numbers.
#4. Always be ready for that Valentine's day party in your bedroom
Being single means, you won't have any plans for the day, so you end up staying in your bedroom with some pizza and some movies. #5. The only people who will call you up are your parents
You are most probably expecting a call from your crush or your ex, but the most likely person to call you would be your mother or your father.
#6. When you realise you don't need a relationship to be happy
It is one of those days when you feel more content with a mug of beer than a lover by your side.
#7. You feel you are not stupid to get stuck by Cupid
Admit it or not, Valentine's day could turn out to be a pretty expensive affair, so you feel it's better to spend on yourself than your significant other.
#8. Treating it just like any other day
Just because everyone is in love doesn't mean you have to celebrate love as well. Treat it like any other day, carry on with your work, college and perhaps get wasted as well.
#9. You feel its better to answer the call of the wild, than the call of your loved ones
This is a great time to finally plan your solo trip to the unknown and towards the wilderness.
#10. That one day when your food becomes your bae
Have no one to love? Don't worry. Love your food as much as you love yourself.
When your day gets finally done, you will realize that most of these celebrations are pointless and it will make you wonder if we really need a day just to proclaim our love. So, enjoy your valentine's day just like any other day.